Great Things Are Happening in
San Diego Area Real Estate
Inside This Issue…
* What is going on with Dennis & Sunshine…
* Real Estate Report – Inventory is down, Prices are rising, Sales are up, Pending are up…
* Kitchen Remodeling information…
* How to Prepare for El Nino…
* Looking for "Free" and "Cheap", but Worthwhile?…
* See my Blog Posts at http://sandiegohomes4u.com/blog/
___ Interesting articles and Infographics.
* Millennials' Obstacles to Buying a Home
* Uptick in California House Prices Continue.
* Boom to Bust – Strongest & Weakest Cities.
* 6 Credit Score Myths.
* Year round Property Maintenance Tips.
___ Sept & Oct Calendar of San Diego events
Click to view this email in a browser
Sunshine has been spending extra time with her parents who live in Ramona. Her Mother just turned 88 and her Dad will be 90 in March. They are both doing well for their ages. Both still drive but Sunshine goes with them for most of their Doctors appointments. In another year or two, we expect them to move in with us. Fortunately we have the space and they are great inlaws.
We also helped the Encinitas Lions Club in the 21st Annual Blind Surf event. Yes, we actually take blind and sight impaired people surfing.
Thanks to everybody that made this possible…Swamies Surf Association, San Diego Surfing Academy Encinitas Lions Club and all our guests. Over 200 attended. We had 14 groups in the water at one time. We had about 40 guests that went into the water. Our biggest event yet!!! See this years pictures at: https://www.facebook.com/encinitaslions.club
——————————————–
San Diego Area Real Estate Report…
Inventory is down, Prices are rising, Sales are up, Pending are up…
A quick overview of the Year over Year San Diego Real Estate Market reveals…
Prices up slightly for Houses & Condos,
Pending Sales increased significantly for Houses & Condos,
Inventory of houses & Condos decreased significantly
continuing the trend of a sellers market.
Good news that the Fed did not raise interest rates…yet.
San Diego County Market Report:
Closed Sales increased 2.1 percent for Detached homes and
up 8.9 percent for Attached homes.
Pending Sales increased 18.4 percent for Detached homes
and up 22.5 percent for Attached homes.
Inventory decreased 20.6 percent for Detached homes and
also up 25.8 percent for Attached homes.
The Median Sales Price was up 7.7 percent to $540,000 for Detached homes
up 2.9 percent to $350,000 for Attached homes.
Days on Market decreased
23.3 percent for Detached homes and
down 12.8 percent for Attached homes.
Supply decreased 26.3 percent for Detached homes and
down 31.3 percent for Attached homes.
Only 7137 available houses & condos for sale in San Diego County.
However, 3192 sold last month which gives us about a 9 week inventory.
It is still a sellers market.
These statistics are for the whole County and taken from the Sandicor MLS.
Please contact me for information about your specific area of interest.
If the pictures do not show here, Click to view this email in a browser
———————-
According to statistics jointly released by the U.S. Census
Bureau and the Department of Housing and Urban Development,
privately-owned housing starts rose 0.2 percent when
comparing July 2015 to the prior month and
10.1 percent when compared to July 2014.
These numbers are at the highest levels
the market has seen since October 2007.
This bodes well for eventual potential buyers currently holding
in a rental pattern or the wakening of those resting in
extended parental basement hibernation.
As ideal summer weather diverges toward autumn,
we will begin to see some seasonal relaxation,
but the market should still look positive when compared to last year.
Buying a home is still a challenge with the low inventory.
Fortunately, rates are still great.
This is great for sellers but provides challenges for buyers and move up or down sellers. Buyers have to be totally ready and very committed to buying.
Some viewed the slowdown as a sign of relative normalcy, free from bubble and burst. Mark Goldman, a real estate lecturer at San Diego State University, said the market was supported by a growing sense of job security among consumers and an economy that is "chugging along."
"My view of what's happening now is slow, steady and sustainable," Goldman said.
See me at least a month or two before you are ready to start looking
so we can be sure you are really ready.
Starting in October, the government is adding another challenge to lending which will cause the process to take 1 to 2 weeks longer for buyers with loans. That will make it more difficult to compete against a cash offer.
The Fed keeps interest rates low for now.
Most forecasters say they will rise between now and the end of the year.
What do you think?
http://www.usnews.com/news/business/articles/2015/09/17/fed-leaves-key-interest-rate-unchanged-citing-low-inflation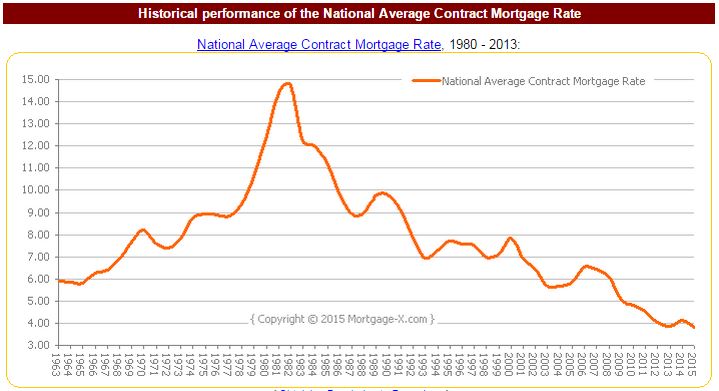 Please feel welcome to call me and see how this information affects you and your unique circumstances. Every situation is different. I am here to help you thru your Real Estate adventure, even if you are not planning to buy or sell for years.
Please contact me for the full report and local details.
——————————
Kitchen remodeling information…
Want to reface your kitchen cabinets? Smart decision.
Kitchen refacing is more cost effective and takes less time than a full remodel.
Here are options and costs.
Ideas for under $100
Also, check out my Blog
——————————————–
How to Prepare for El Nino…
National weather experts say they won't know until early fall if this year's El Nino will be strong enough to bring intense rain storms.
However, they do say California may see a stronger El Nino than '97-'98.
El Nino typically lasts 9 to 12 months.
If you are in a fire burn area, flood or landslide area, check your flood insurance, itemize & photograph your possessions, pack an emergency bag and backup your computers in the cloud.
Prepare your home and yard for heavy rains.
Since electric power may be affected, store up plenty of flashlight batteries, store several gallons of bottled water. Also store some "long life" non- refrigerated provisions.
Go to these links for more information on El Nino preparedness
—————————
Looking for "Free" and "Cheap", but worthwhile?…
Clark Howard has a growing list of goods and services that are very inexpensive or no cost. His deals run the gambit from cars, vacations, cell phones, computers, software, coupons, shopping, education, entertainment, health, finance, homes and pets.
——————————————-
Wishing you a great week, month & year!
We are never too busy for your referrals.
Sunshine Smith, SFR, Realtor &
Dennis Smith, SRES, ABR, e-PRO, CDPE, Realtor
RE/MAX BY THE SEA
dennis@sandiegohomes4u.com
http://SanDiegoHomes4u.com/Home.htm
Local: 760-436-0087
Cell/Text: 760-212-8225
View area homes for sale at http://www.sandiegohomes4u.com/MLS_Search.htm
Serving all your San Diego County Real Estate Needs
Let's connect on Social Media…
http://sandiegohomes4u.com/blog/social-media-urls/